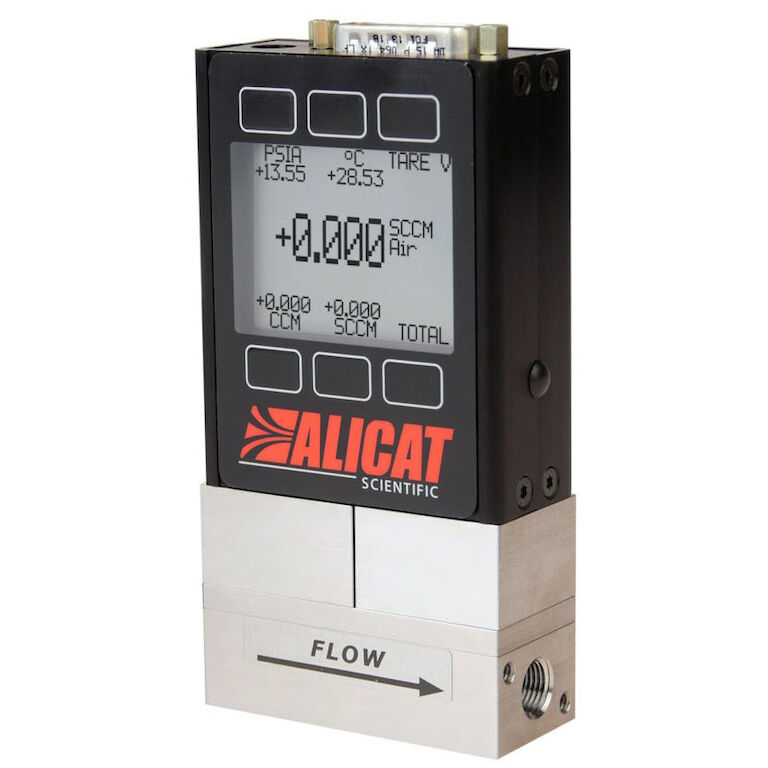 Product enquiry
Please fill out the form below and one of our sales representatives will contact you promptly.
If you wish to discuss your requirements on the phone please call us on +44 (0)1953 609930 or email us at sales@pctflow.com
Calibration service
We provide a full recalibration service on all Alicat Mass Flow Meters and Controllers.
For full details view our Calibration Service page.
Share our product
Related products
High pressure (160-320 psia) mass flow meter
Measure mass flow, volumetric flow, line pressure and line temperature simultaneously
Preloaded with 98 compatible gases and gas mixes
Atex certification available
The Alicat MQ series of mass flow meter builds on the features of the standard instrument and can be used within higher pressure gas applications. The MQ series is ideal for when line pressures are between 160 and 320 psia (11 - 22 bara).
The mass flow meter is easy to use and is ready from the moment it is powered up (no warm up time) and the local display shows the live flow (mass and volumetric) as well as line pressure and temperature. The push button keypad allows for easy configuration changes such as engineering units.
As standard MQ series mass flow meters ship with an analogue output and RS-232 data communications, optional comms include Ethernet/IP, EtherCAT, DeviceNet, Profibus or Modbus (RTU and TCP/IP).
CSA/ATEX area classification is optional. Ex nA IIC, T4 Tamb. -40°C ≤ Ta ≤ +50°C
Model numbers
MQ-10SCCM-D
MQ-20SCCM-D
MQ-50SCCM-D
MQ-100SCCM-D
MQ-200SCCM-D
MQ-500SCCM-D
MQ-1SLPM-D
MQ-2SLPM-D
MQ-5SLPM-D
MQ-10SLPM-D
MQ-20SLPM-D
MQ-50SLPM-D
MQ-100SLPM-D
MQ-250SLPM-D
MQ-500SLPM-D
MQ-1000SLPM-D
MQ-1500SLPM-D
MQ-2000SLPM-D
MQ-3000SLPM-D