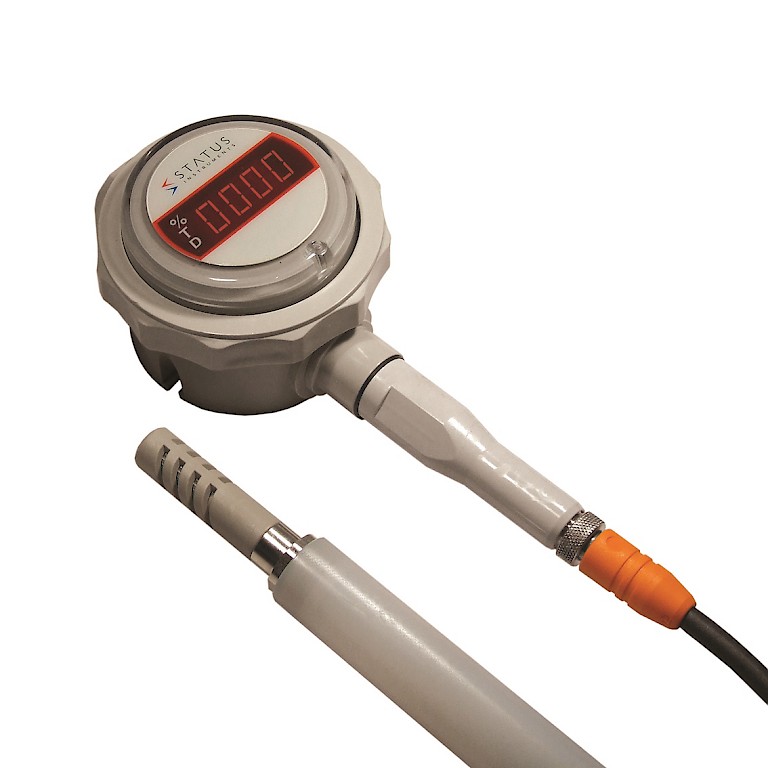 Measures humidity, temperature, dewpoint or delta t
Single channel - 4/20mA Output
USB programmable
Display Option
For remote mounting
The Status SEM161R is a single channel remotely mounted humidity transmitter. The SEM161R can measure the humidity, temperature, dew point or delta t and output this as a single 4 – 20 mA output.
The SEM161R is easily configurable via the on-board USB connectivity and free to download and use software. Features of the software include tagging of the transmitter, set the installation date and configure the output type and range.
The SEM161R has an optional display to view the process variable, it is a 4 digit LED display and may be set to indicate either humidity, temperature, dew point or toggle between all three parameters.
Remote mounted humidity transmitters are available with 2 metre or 5 metre cable lengths.