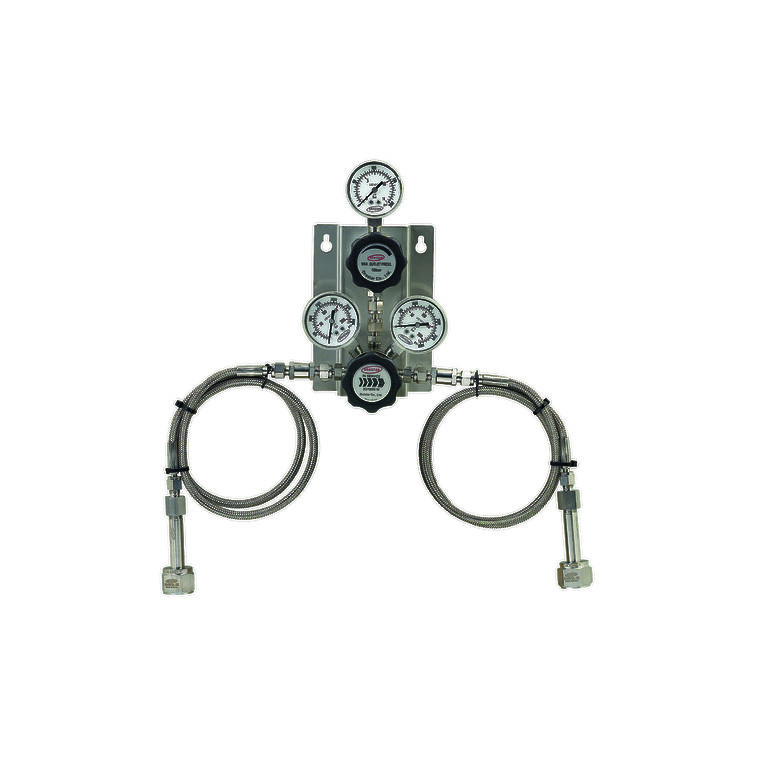 The AC720 series from Drastar is an automatic changeover pressure regulator which enables the gas supply to remain stable and continuous without a break when there is cylinder changeover. Additionally the AC720 series will switch between cylinders when the pressure drops below a pre-determined level.
AC720 is available for inlet pressures up to 250 bar, with outlet pressure ranges being available of 0.1 – 2, 0.1 – 5, 0.1 – 10 or 0.2 – 20 bar. Body materials are available in either brass or 316L stainless steel.
All manufacturing processes such as cleaning, welding, assembly, testing, and packing of Drastar pressure regulators are performed in the class-100 and class-10 clean room.
All Drastar pressure regulators are assembled, cleaned, inspected, and packed in clean-rooms equipped with clean bench, helium detector, particle counter, ultrasonic cleaner, ultrapure water system and vacuum packaging machine.
Through oxygen cleaning procedure in compliance with process and regulations indicated in CGA 4.1. and or ASTM G-93 and are free of any grease or oils.