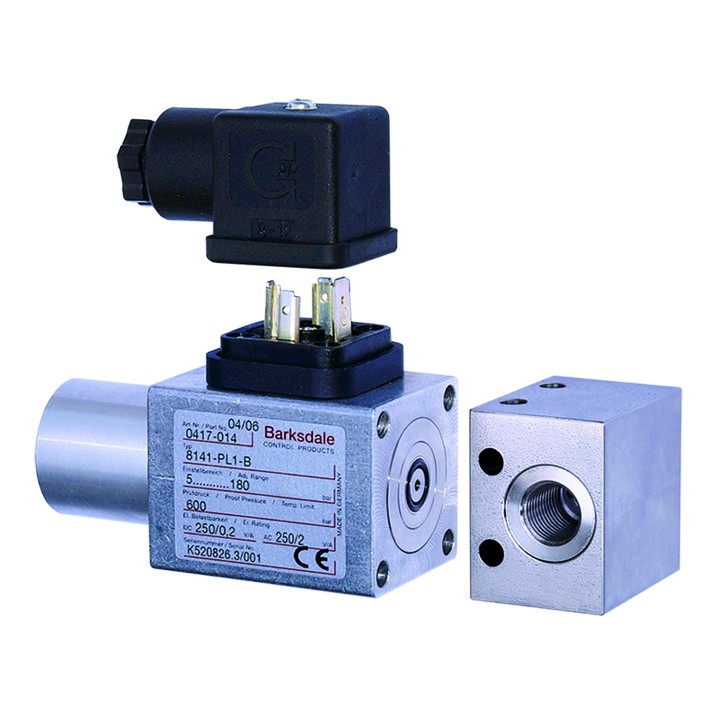 Proven design in stationary and mobile hydraulic applications
Wide setpoint pressure range
UL Type 4, IP65, IP67, IP68, Ex ia
Manifold mount
The Series 8000 mechanical pressure switch from Barksdale is available with 6 different pressure ranges between 6 and 8,700 psi (0.4 to 600 bars).
Additional options available are either the diaphragm model or piston version.
A large choice of pressure port blocks bolted on the CETOP flange provide flexibility and there are many electrical connections available for the switched output.
The series 8000 incorporates all the manufacturing knowledge and experience that has earned Barksdale's Compact Switches the reputation of top quality and robustness in a competitive industry.
Model numbers
8141-CA1 2m-B
81D1-PLI-BVAGE271EXI
8241-PL1-B-VA