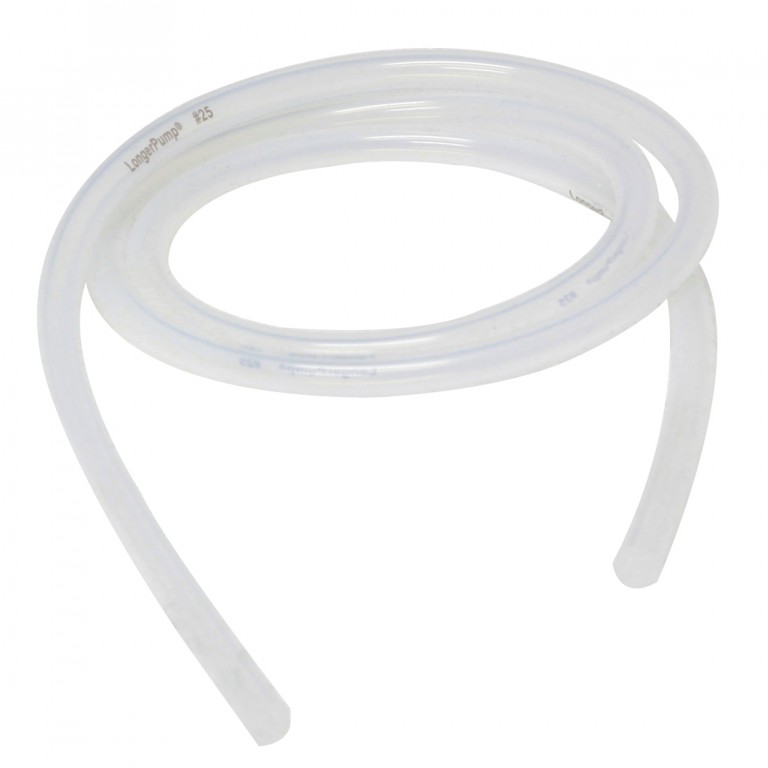 Good flexibility and wear abrasion resistance
Lower gas permeability
Low absorption and good temperature resistance
Longer pumps range of Silicone tubing can be used with the complete range of Pump Heads.
The silicone tubing has an ultra-smooth inner liner which offers extremely low leachables, low protein absorption, good flexibility and a wide temperature range of -51C to +238C.
Please view the specification sheet which provides all the tubing sizes which are available. This shows both the ID and OD of the tubing, pressure rating as well as flow vs RPM curves for each pump head the tubing is compatible with.
Tubing is supplied per metre.
Model numbers
0.13x0.9
0.51x0.9
0.76x0.85
1.52x0.85
2.06x0.85
3.17x0.85
0.5x0.8
1x1
2x1
2.4x0.8
3x1
13
14
19
16
25
17
18
15
24
35
36
73
82
88
92