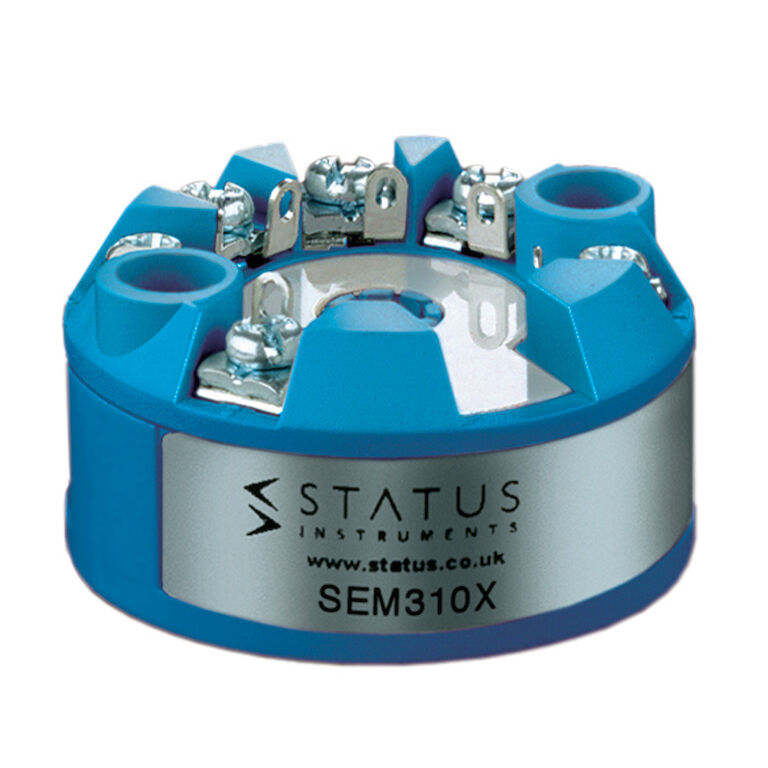 RTD, Thermocouple and mV Inputs
HART Protocol
High Accuracy and Stability
Atex approved
The Status SEM310X is a universal input in-head temperature transmitter suitable for RTD, Thermocouple and mV inputs. Accepted inputs are 2, 3 and 4 wire Pt100, thermocouple (Types K, J, T, R, S, E, L and N) in the range -10 to 75 mV and potentiometer in the range 1 to 100 kΩ. The output is 4 – 20 mA.
The temperature range is set via free software and is fully user configurable, it allows the range, units and burnout direction to be programmed to the transmitter.
Power supply is 10 to 40 VDC, the SEM310X is a 2 wire loop powered device. It also feature the HART protocol meaning it can also be programmed via a HART configurator.
The SEM 310X is suitable for intrinsically safe use to II1GEExia IICT4-T6.